Hello and welcome to www.timandolive.com!
If life is a journey, this blog is hopefully a scenic point; a place for you to pause in the midst of your day to stop, read, think, reflect, and appreciate the life that you are living. Our desire is that here you'll gain some refreshment, encouragement and perhaps new perspective on marriage, parenting, and life.
"The unexamined life is not worth living," said Socrates. Perhaps that statement is too strong, but the sentiment reflects what we believe to be true in life. We believe in the value of taking time to think, to savour the good, and acknowledge the difficult.
We have written two books. The first is, "Fight With Me: How We Learned to be Married," which you can get as a FREE gift for subscribing to our newsletter. Our second book is "Then Came The Baby: The Wonder, Mayhem and Hilarity of Our First Year As Parents." Both books are available as Kindle ebooks and as hard copies on Amazon.
Tim Keller in his brilliant book The Meaning of Marriage writes, "Singles must see how hard and how glorious marriage is, not just how satisfying it is. The only way that happens is if married couples share their lives with singles so they can understand what marriage is really like." That's what we hope to do in this blog, to write honestly about how hard and glorious marriage and parenting is.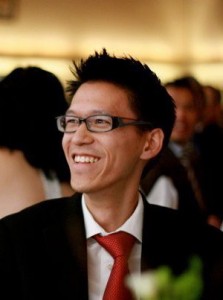 About Tim:
Tim is a cheerful pessimist and always thinking. His life began in Yellowknife with stops in Calgary, Hong Kong, and Vancouver along the way. He proposed to Olive with a goat (and no diamond ring). There is a soft spot in his heart for mangos, mentoring, the Vancouver Canucks, and anyone who washes the dishes at his place. Tim especially enjoys being a husband to Olive and father to Alena and Kayla.
Tim has been a contributor to The Good Men Project, Converge Magazine, Hello Vancity, and Dad's Round Table. He has also been an on-air guest for Huffpost Live and Fairchild TV. Tim currently works as the Marketing Strategist for Coracle Marketing, which he and Olive started together in 2013.
You can follow Tim on Facebook or Twitter.

Follow @timtchan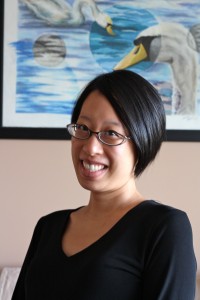 About Olive:
Olive is a friendly introvert and recovering perfectionist. In an ideal day, she would paint, eat chocolate croissants and take lots of naps. But she's primarily occupied these days with her two lovely little ladies, Alena and Kayla and making sure her husband, Tim, does not have to eat McDonald's too often. Writing is her soul therapy. She aspires to be a conduit of grace, rest and beauty in this hurried and chaotic world. She shares the story of how that came to be, here.
Olive has been a contributor to Converge Magazine, SheLoves Magazine, and Hello VanCity. She currently works as the writer and web developer for Coracle Marketing, which she and Tim started together in 2013.
You can follow Olive on Pinterest.

Don't know where to start? Here are a few of our most popular posts:
By Tim:
Thoughts as a Depressed Husband (How My Wife Helped Me Face Depression)
How to Get Married (my 5-step plan in finding a wife)
Stop Trying to Cheer Up Your Wife
Dear Hypothetically Gay Child
My Wife is Mad at me and I Don't Know Why
By Olive:
9 Ways Sex in Real Life is Not Like the Movies
Dear Extroverts (An Honest Letter from an Introvert)
How to Know You've Found the Right Person to Marry
The Pros and Cons of Being an Only Child
Why I Refused a Diamond Ring
Published Articles:
You're Looking for the Wrong Person to Marry [Converge Magazine]
Guest Posts:
Befriending My Depression [The Good Men Project]
The Ups and Downs of Long-Distance Dating [Converge Magazine]
5 Practical Tips on Learning to Cook [Hello VanCity]
These Eyes of Mine: A Fresh Perspective [She Loves Magazine]
9 Ways to Cheer Up Your Wife [Dad's Round Table]
Taking a Sabbatical to Focus your Career and Calling [Salt + Light]
Blog Statistics
Blog numbers are important for some people, so here they are for those that are interested:
– 800,000+ Pageviews (15,000/month)
– 450,000+ Visitors
– 1300 Email Subscribers
– 830 Facebook Likes
– 740 Twitter Followers (for Tim)
Legal Stuff
If you'd like to use an excerpt of our content, please contact Tim via email. 
Stay in Touch
We hope this blog inspires, motivates and helps you to live thoughtfully in your marriage, parenting, and life. If it does, send us a note. We'd love to hear from you!
Subscribe
Get our new content delivered directly to your inbox by subscribing! As a gift, we'll send you our ebook as a thank you.