Olive's artwork is available for purchase (Tim's too, but his isn't nearly as good). You can either buy something she has already painted, or ask her to create you something personal and unique. Her art is wonderful for decorating your home or as a gift to a family member or friend. Prices range from $200 – $500. Each project is priced individually.
Here is a selection of Olive's artwork and Tim's artwork.
Here are some samples of paintings Olive have done for our friends, family, and readers:
Original photograph of English Bay, Vancouver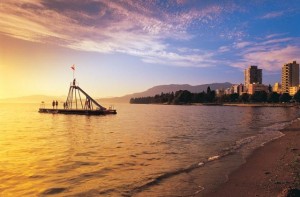 Olive's painting of English Bay, Vancouver (11″ x 8″, Acrylic on Paper)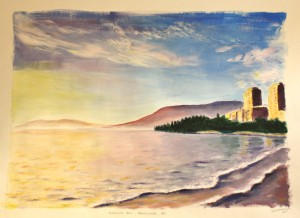 Original photograph of Cathedral Grove and Olive's painting of Cathedral Grove (8″ x 10″, Acrylic on Canvas)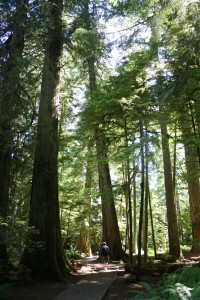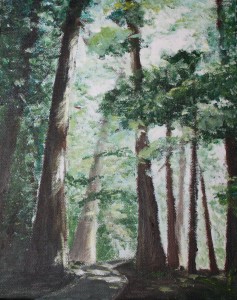 Romans 15:13 (4″ x 6″, Water Colour and Oil Pastel on Paper)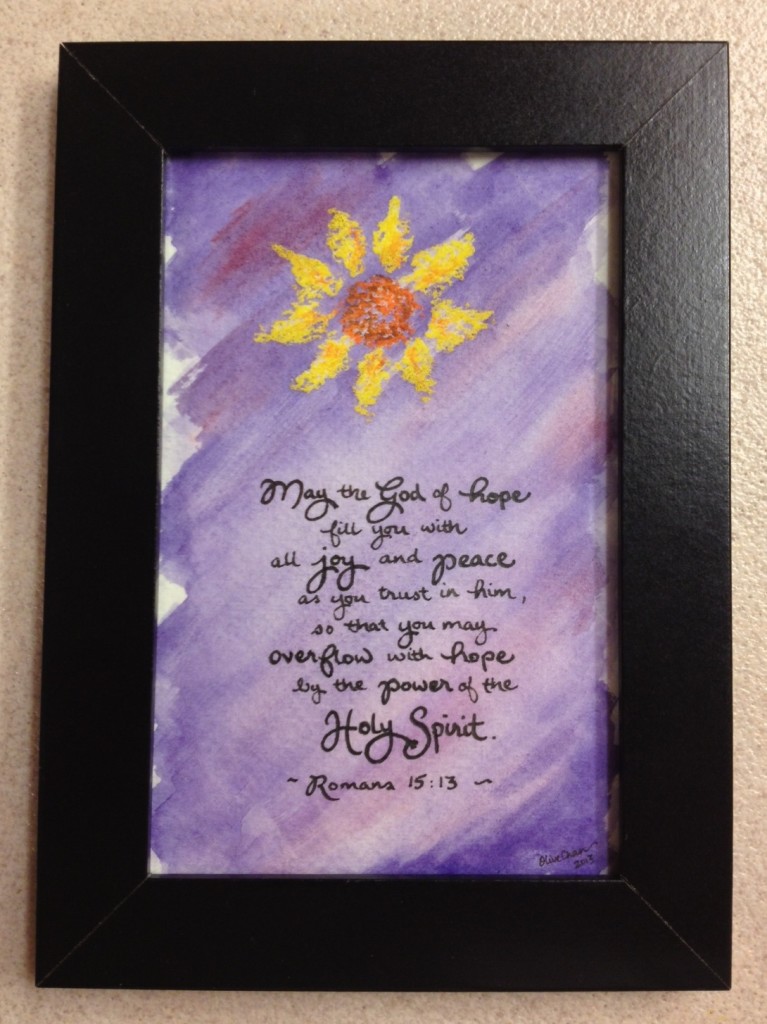 Invisible Crown (20″ x 16″, Acrylic on 2 Canvases), done for the lovely Zana Ng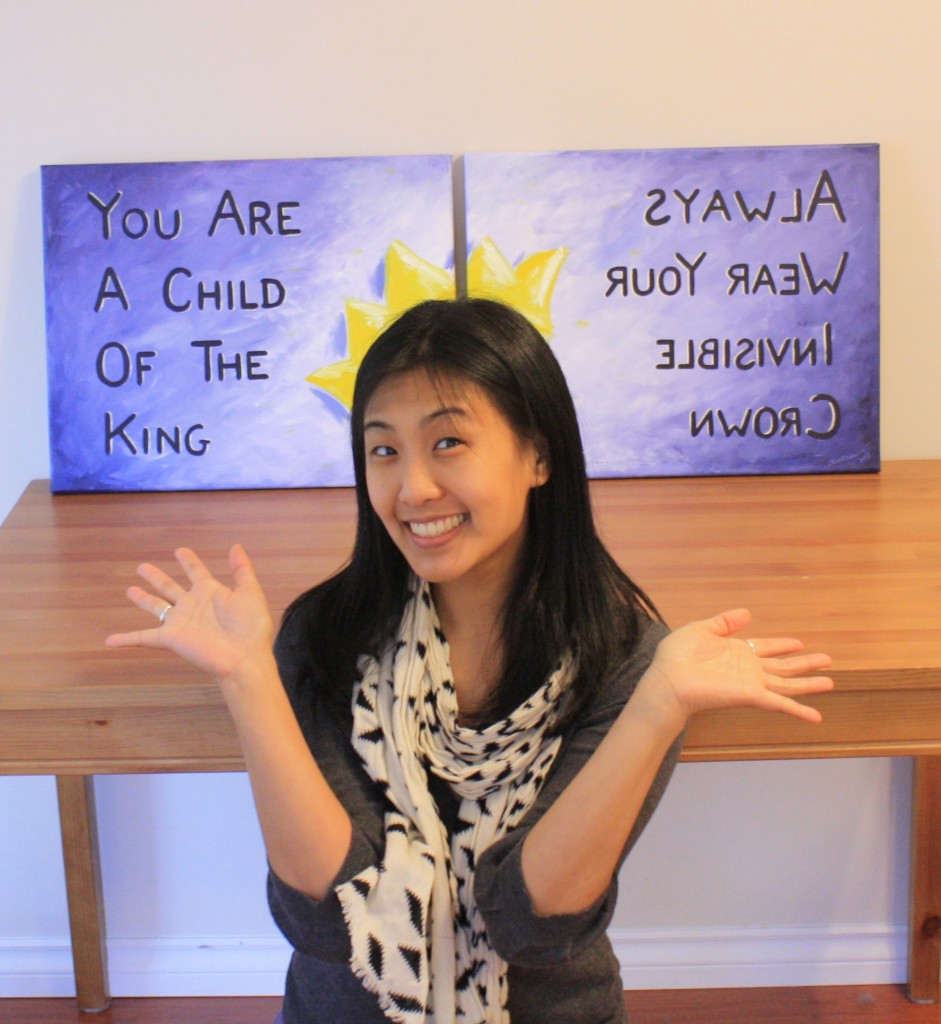 Pricing for artwork varies on the complexity of the piece. Generally the price is in the range of $1 – $2 per square inch. For questions or inquiries about artwork by Olive, contact Tim.