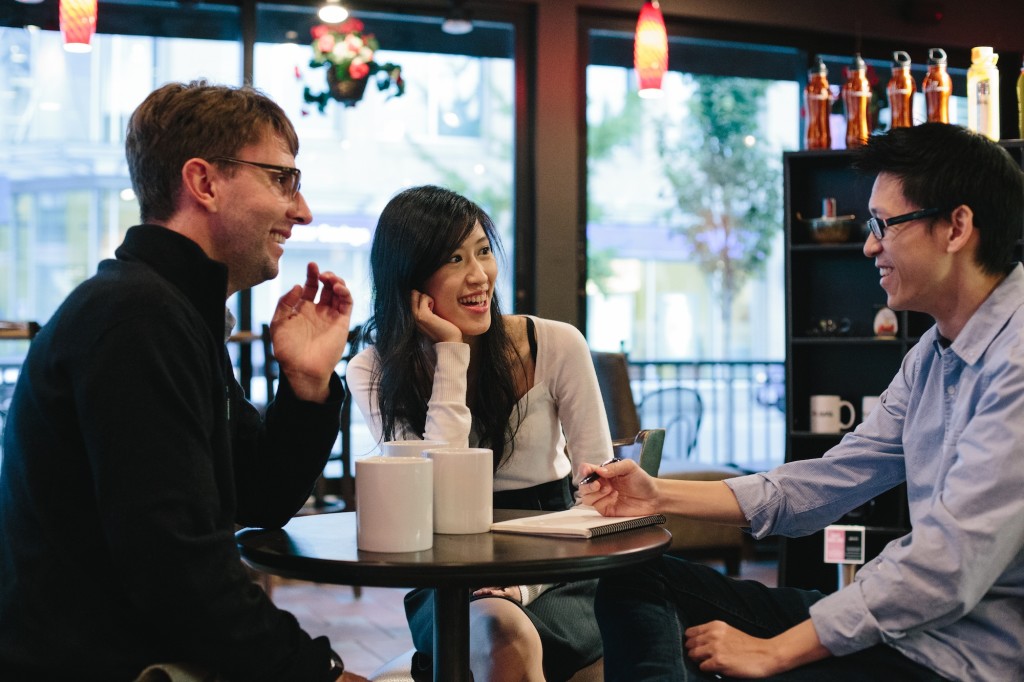 Olive and I started a marketing company in 2013 and we named it Coracle Marketing.
Coracle Marketing was started to help change the world for the better.
We believe in business owners and the difference they can make in the world. In a world where it's all too common for customers to be ripped off and employees to be undervalued, there are still many passionate businesses owners who truly care about making people's lives better. That's who we want to work with. Through smart marketing, we want to help business owners achieve their vision, serve their customers, and provide work for their employees.
The heart of our business is service.
The vision of Coracle Marketing is to provide world-class marketing services to business owners in Greater Vancouver at prices that they can afford. We have a very personal approach and always take time to learn the story, the heart, and the passion behind the business owners. With this knowledge, we are able to customize the marketing work we do for them. Our customers are consistently impressed with our level of service, from the detailed proposals we write to the lightning quick responses to their emails.
We believe that doing meaningful work is an essential part of being human.
What is meaningful work? It's work that we are passionate about, work that puts our skills at use, and work that meets the needs of the community. Our heart is also to provide meaningful work for our team. We've had the privilege of forming a small team to work with us. At Coracle Marketing, we want everyone that works with us to develop their skills and do what they love, while making an income to provide for their families.
We believe it's a privilege to own a business.
At Coracle Marketing, we strive to do our best in making the world a better place by providing high-quality marketing services for businesses and organizations, meaningful work for our team, and giving back to the community.

The Services We Offer:
Website Design and Development
Your website is many people's first point of contact with your business. We'll help you design it to make a great first impression and help the right people take the next step to work with you (while turning the wrong people away).
Social Media Management and Strategy
If your customers or potential customers are using social media, you can use social media to interact with them. We'll help you create a social media plan that will add value to your current customers and draw in new customers.
Search Engine Optimization (SEO)
There's no point in having a great website if no one is looking at it.  SEO is a strategy that improves your Google ranking so that the people who are looking for what you offer will be able to find your website.
Online Advertising
Businesses are spending more on online advertising every year.  We'll help you determine how much it costs to get new leads and new customers through advertising on Google, Facebook, Twitter, or other websites.
Graphic Design
Great design helps to communicate your business' message. We can help design your logo, branding or handle any graphic design work you may have.
Copywriting
Whether you need assistance with writing blogs, content on your website, proposals, newsletters or email marketing, we can help.
Photography and Videography
Need photos or videos done for your business? Look no further.
Marketing Strategy
We will take time to assess the effectiveness of your current marketing strategies and suggest areas of improvement. Then we'll outline a plan to reach your marketing goals and measure the return on your investment.
Find out more about how Coracle Marketing helps businesses to grow in a meaningful way.