Father's Day is officially two weeks away and many people are thinking of gifts to get their fathers (or husbands, if their kids are too young to get gifts). What makes a good gift for a father? As I was thinking about what I'd like, I came up with three factors that make a gift superb.
1) Cool
Fathers are suckers for cool things. They like to own stuff that they can show off and wow other people. I think owning cool stuff makes us feel cool. It doesn't really make sense, but that's the truth. I love getting stuff that I can post on Facebook and have my friends comment saying, "I want that too!"
2) Fun (or Funny)
Fathers love a good laugh. Any gift that makes a father laugh is a good gift.
3) Practical
Fathers are practical, and love to get stuff that they can use on a day to day basis.
With these three factors in mind, here's a list of 7 stellar gift ideas for fathers. (This is a very personal list, and includes gifts that I have gotten over the last few years that I have loved, or gifts that I really want.)
7 Stellar Gift Ideas for Fathers
I got this fold-up table last year and it's been super practical. The main reason I wanted this was to use as a portable office. When guests visit, our office turns into the guest room and I am left without a place to work. I can easily set up this table to be my desk, and move it to any quiet place in the house to work (usually our bedroom). This fold-up table is also great to use to extend our dining room table when we have lots of guests for dinner, or you can set it at a shorter setting to use as a kids table. It's portable, so you can pack it in the car and set it up for a picnic or BBQ. And when you don't need it, you fold it up and it hardly takes up any space. Super practical.
I absolutely love my push mower! After my friend's recommendation and reading "In Praise of the Push Mower" on the Art of Manliness, I was convinced. This is the good old fashioned way of mowing your lawn. It's so much quieter (which is great if you have any Highly Sensitive People in your family, like I do), which makes it so much more enjoyable to mow the lawn. The quietness plus the fact that it's not gas or electric powered makes it safe for me to mow the lawn while my children are playing in the yard. Last of all, it's great exercise. (We bought the Fiskars Staysharp Max Reel Mower, which has worked excellently.)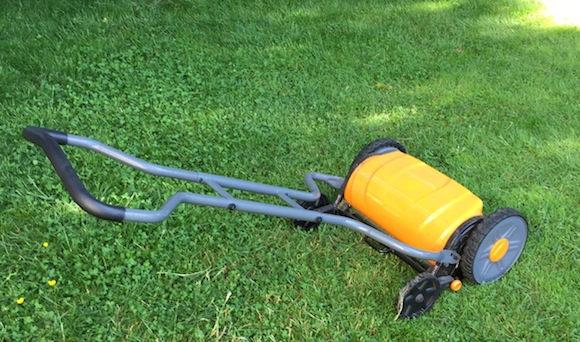 One of my favourite things to do with my 3-year old is play with my her Lego Duplo Set. I love being able to build things with her – train stations, an aquarium, a swimming pool for her stuffed animals, a super tall tower, the possibilities are endless. I also love watching her come up with an idea and then working together to make that idea into a reality – it's an exercise in creativity and perseverance. The interesting thing is that I enjoy this much more than my wife does. When we purchased the set, she jokingly asked me if I bought this for my daughter or for me. I answered, "Both." Dads love to play too.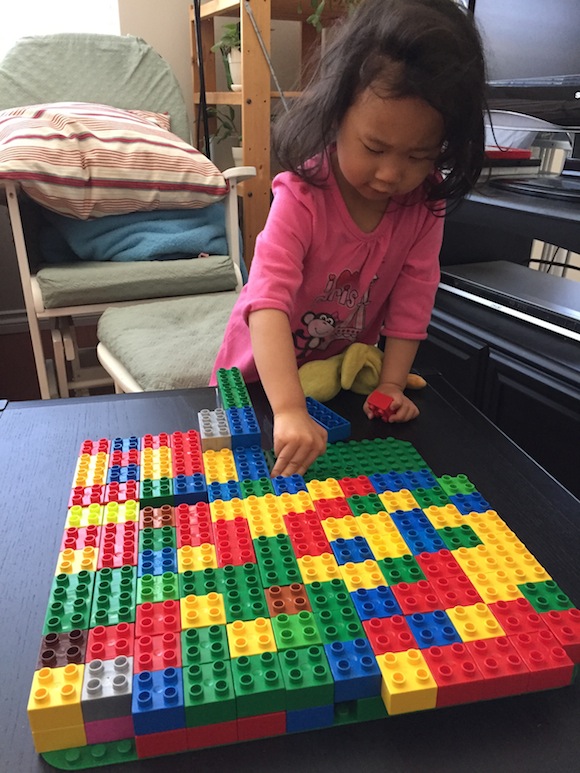 Water balloons are perfect for the summer. We stumbled upon a quick and easy way to make water balloons too. If you have one of these sports hydration squeeze bottles, they are perfect for making water balloons (see photo below).
This R2D2 teapot is just plain cool. I want it. Right now.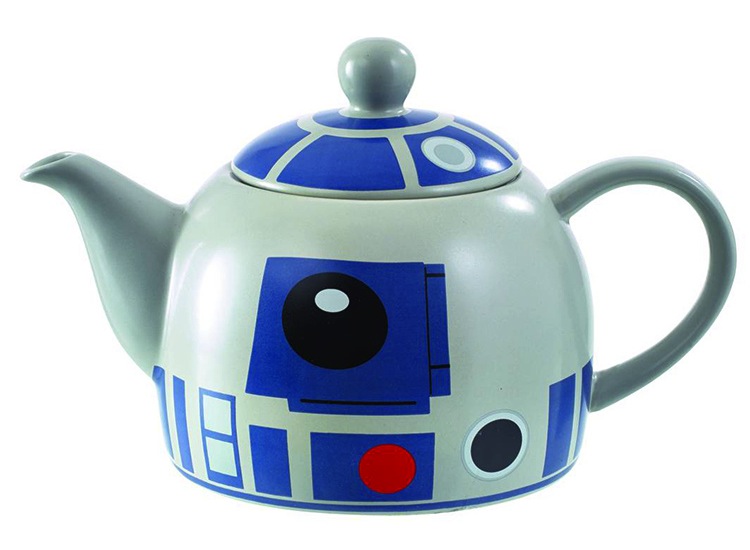 This waterproof picnic mat is so practical and easy to bring around. Great for summer activities with the kids at the park or the beach. We've even used it for an impromptu picnic in our backyard. This falls in the practical category, and it's kind of cool too.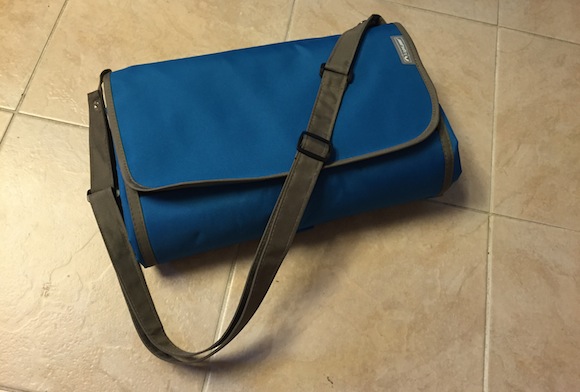 DadGifts.com sent me this very cool Bullet Space Pen. It writes on any angle, even upside down. This fits in the cool category and the practical one. I leave it in my car, because it's nice and small, and always works.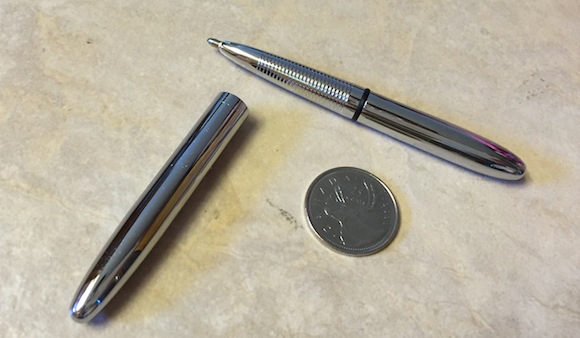 Next time you're thinking of buying a gift for your dad and husband, remember these 3 things: cool, fun, and practical. It'll be a winning gift.