So I did it. I gave an entire talk using my Kermit-the-frog-with-a-hint-of-Chinese voice. It was a complete new audience, so no one really knew that it wasn't my real voice.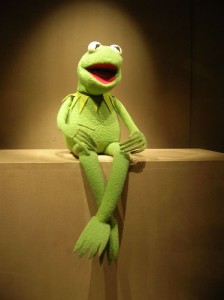 Just kidding. I don't think I have the guts to do something like that. It was the recording that my voice sound weird. I know, everything thinks their voice sounds weird when they hear themselves, but this time  it is especially weird. I don't normally sound like this… do it?
Anyways, last month I had the privilege of speaking at Networking with Purpose, a networking event with the mission of bringing an end to homelessness in Vancouver. There were 7 speakers that evening, each with a time limit of 7 minutes to share about one topic. My topic was Social Enterprise, something that I've become very passionate about.
Here's the talk:
photo credit:
kevygee
via
photo pin
cc