Olive does commissioned artwork. If you have a special art project you'd like her to work on, or have a photograph you want to turn into a painting, Olive might be able to help. Her specialty is copying scenic photography using acrylic paint. She usually does not paint people or animals. Here are some samples of her work:
Original photograph of English Bay, Vancouver: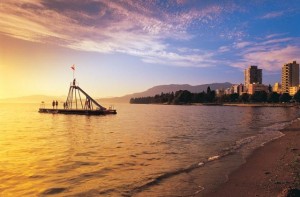 Olive's painting of English Bay, Vancouver (11″ x 8″, Acrylic on Paper):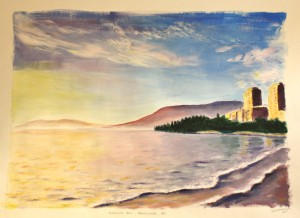 Original photograph of Cathedral Grove and Olive's painting of Cathedral Grove (8″ x 10″, Acrylic on Canvas):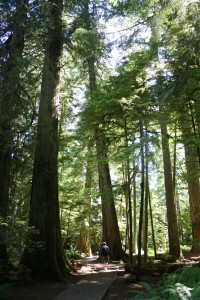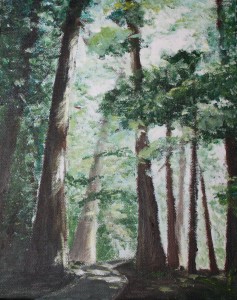 Pricing for commissioned artwork varies on the complexity of the piece. Generally the price is in the range of $0.50 – $1.00 per square inch. For more details about commissioned artwork by Olive, contact Tim Chan (timtchan@gmail.com).