[This is a guest post by Toma Doo of Canadian Office Supplies, a family friend that Tim works for, helping with their web marketing, website, blogging, SEO, and social media]
It's September and all the students are back to school. I remember the years when I was a student and the feelings associated with the start of school. It was a mixture of
Disappointment – about the end of the long summer days of sleeping in, watching movies, going to the beach, and vacationing
Dread – from knowing that this would be the beginning of long classes, lots of homework, group projects, and difficult exams
Anticipation – of getting to reunite with friends, interacting with favourite teachers, and starting to learn again.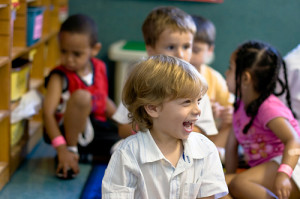 Somewhere hidden in all the emotions of returning to school was the joy of learning. Now I admit I didn't love learning everything that was taught at school, but there were certain subjects taught by particular teachers that I did love.
As an adult, September still brings back those memories, but now I don't have the structure of a school to facilitate my learning. Yet somewhere deep inside I still yearn to experience the joy of learning.
Life gets routine when we stop learning. I find that I need to be intentional and take initiative to continue learning as an adult.
One of my favourite places to learn is at the TED website. TED is devoted to Ideas Worth Spreading. The TED conferences bring the world's most fascinating leaders, thinkers, and doers, who give the talk of their lives in 18 minutes or less. Their website boasts over 1500 talks listened to by millions of people around the world. Recently the TED team announced that they will be moving their annual 3-day conference (which will cost $7500 and require an entry essay to attend) to our own backyard – Vancouver, BC – in 2014.
While I can't afford to attend the TED conference, I go regularly to the TED.com website to listen to their inspiring and insightful talks. These talks reignite the joy of learning in me, which is why I am a big fan of TED. Here are my 8 favourite TED talks which I wanted to share with you today:
Every kid needs a champion– Rita Pierson
Rita Pierson, a teacher for 40 years, once heard a colleague say, "They don't pay me to like the kids." Her response: "Kids don't learn from people they don't like.'" A rousing call to educators to believe in their students and actually connect with them on a real, human, personal level.
Why 30 is not the new 20– Meg Jay
Clinical psychologist Meg Jay has a bold message for twentysomethings: Contrary to popular belief, your 20s are not a throwaway decade. In this provocative talk, Jay says that just because marriage, work and kids are happening later in life, doesn't mean you can't start planning now. She gives 3 pieces of advice for how twentysomethings can re-claim adulthood in the defining decade of their lives.
The Power of Introverts– Susan Cain
In a culture where being social and outgoing are prized above all else, it can be difficult, even shameful, to be an introvert. But, as Susan Cain argues in this passionate talk, introverts bring extraordinary talents and abilities to the world, and should be encouraged and celebrated.
The power of vulnerability– Brené Brown
Brené Brown studies human connection — our ability to empathize, belong, love. In a poignant, funny talk, she shares a deep insight from her research, one that sent her on a personal quest to know herself as well as to understand humanity.
The way we think about charity is dead wrong– Dan Pallotta
Activist and fundraiser Dan Pallotta calls out the double standard that drives our broken relationship to charities. Too many nonprofits, he says, are rewarded for how little they spend — not for what they get done. Instead of equating frugality with morality, he asks us to start rewarding charities for their big goals and big accomplishments (even if that comes with big expenses). In this bold talk, he says: Let's change the way we think about changing the world.
The key to success? Grit– Angela Lee Duckworth
Leaving a high-flying job in consulting, Angela Lee Duckworth took a job teaching math to seventh graders in a New York public school. She quickly realized that IQ wasn't the only thing separating the successful students from those who struggled. Here, she explains her theory of "grit" as a predictor of success.
Where is home?– Pico Iyer
More and more people worldwide are living in countries not considered their own. Writer Pico Iyer — who himself has three or four "origins" — meditates on the meaning of home, the joy of traveling and the serenity of standing still.
Life lessons from an ad man– Rory Sutherland
Advertising adds value to a product by changing our perception, rather than the product itself. Rory Sutherland makes the daring assertion that a change in perceived value can be just as satisfying as what we consider "real" value — and his conclusion has interesting consequences for how we look at life.
What are your favourite TED talks? Answer in the comments below.
photo credit: horizontal.integration
[This post was originally published at Canadian Office Supplies]