My friend Kevin Huang passed away yesterday from a heart attack, 3 weeks before his 32nd birthday. He had just celebrated his 1 year anniversary with his wife a few months ago.
When I found out I was shocked.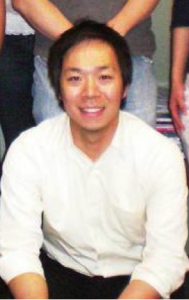 He was so young. He had just gotten married. He was expanding his chiropractic practise to two offices. It seemed like he had so much life ahead of him.
When I told my wife about the sad news, we sat there stunned. We hugged each other and cried together, deeply saddened.
I met Kevin at the first Leadership Forum I organized. He later joined my discussion group of young professionals, and eventually hosted the group in his office. Kevin had an eagerness to learn from others and a kindness about him.
After we met, he became my wife's chiropractor. He was very good, and especially helpful in adjusting my wife's back after two car accidents and during her pregnancy. His work as a chiropractor made a positive difference in our lives.
Over lunch one day, Kevin told me how he came to know and trust Jesus. His relationship with Jesus gave him deep meaning in life. Every morning, before he started his work day, he would pray with his receptionist and dedicate the day's work to God. He knew that his work mattered, and Kevin dedicated himself to give the best care to his patients.
I count it a privilege to have developed a friendship with Kevin over the past three years. He shared his story and dreams with me and he shared his gifts with the world.
Kevin, you will be dearly missed. Thank you for your kindness, generosity, and friendship. I gain hope knowing that you are with God and that we will see you again in heaven one day. You lived your life for Jesus, and now you can enjoy the presence of God.
[Updated Saturday, Aug 4 with memorial service details and a message from Kevin's father.]
Kevin's memorial service will be held on Saturday, August 11th at 5pm at Forest Lawn Funeral Home (3789 Royal Oak Avenue, Burnaby, BC). Kevin's father has opened this service to all of Kevin's friends, colleagues, patients, and acquaintances.
I spoke to Spencer, Kevin's father, yesterday afternoon over the phone to offer my condolences to him and his family. It was an emotional phone call for both of us. Spencer shared with me how he spent some time reading Scripture, in prayer, and in reflection yesterday morning. From that time he received a message of comfort from God, reminding him that Kevin's life was entrusted to God. Though the timing of his death might seem too soon for us, Kevin's work on Earth was finished and he was invited to join God in heaven this past week. Spencer talked about how in the midst of his sadness, he also felt a deeper joy knowing that Kevin was with God and that he would see Kevin again in heaven.
Thank you for your prayers for Kevin's family!
Spencer wanted to pass on a message to all of you – the friends, colleagues, patients, and anyone impacted by Kevin's life. His message is simple: if you come to know and trust Jesus, you too will see Kevin again. I know Kevin would want anyone he knew to seriously consider starting a relationship with God. With God, not only hope of going to a better place after death, but also deeper meaning in living on Earth.
If you are interested in learning more, here are a few resources I would like to leave you:
Death is not Dying – The story of Rachel Barkley as she faced terminal cancer, and her message that with God, death is not dying.
Two Ways to Live – How you can start a relationship with God.
If you would like to share your memories or express your condolences, you can go to Kevin's obituary page, set up by Forest Lawn.