If you are in Vancouver and looking for a wedding videographer, we recommend our friends Donna and Nouver at Wakefield Productions. 
Last summer we attended the wedding of our good friends Phil and Lily. Wakefield Productions did the videography for the wedding, and we were very impressed by their work. A few weeks ago I had dinner with Donna and Nouver to hear the vision for Wakefield Productions and the unique way that they approach their work.

Tell Your Story (Cinema Portrait)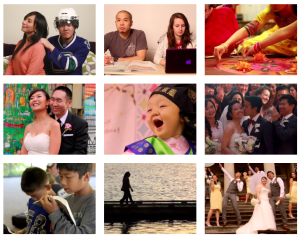 Donna and Nouver work hard to get to know you personally, so that they can tell your story. They create a personalized short film (a.k.a. Cinema Portrait) that can be shown on your wedding day. The film tells your unique story and is a delightful way to let your guests know you and your spouse-to-be better. What we love is that the films are more than just about the couples, but tell the larger story of courage, honour, hope, or joy.
Highlights Film
The Wakefield Productions team captures the important and meaningful parts of your wedding day; not just what happened but the emotion as well. With that footage, they create a short highlights film that you can share with your friends and family after the wedding. The highlights film is uploaded on Wakefield's Vimeo page, and is perfect for sharing on social media and email.
Extended Cut Video
After the wedding is over, Donna and Nouver put together an extended cut of the highlights of the day, just for you. This longer film helps you enjoy the details from your special day that you may have missed.
Special Discount for Readers of timandolive.com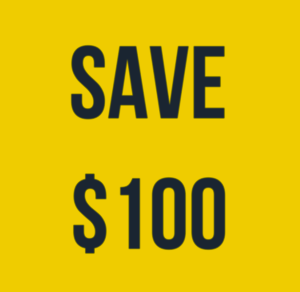 Wakefield Productions is partnering with timandolive.com to provide you, our blog readers, with a special discount on wedding packages. With the coupon code "timandolive", you can save $100. That will get you a very nice meal on your honeymoon. Wakefield Productions also pays us a referral fee, which goes to help feed a hungry child (a.k.a. Allie, our little one).
This is a real savings for you. Donna and Nouver did not just inflate the price and then offer a discount (like many businesses do). The reason they can offer you this discount and pay us a referral fee is that it normally costs them $200 of advertising to gain a new customer. Instead of paying out that amount, they are extending the savings to you and to us. You save $100 for being awesome, and we get $100 to helping to spread the word about their business.
When it comes to recommendations on our blog, Olive and I only choose people and businesses that we believe in; people that have a passion for what they do and do it with excellence. Donna and Nouver of Wakefield Productions fit that category. (We believe in them so much that we are getting them to create a book trailer for our upcoming book – we are very excited to be working with them.)
To find out more information about Wakefield Productions, visit their website. Watch the short films they have created, and you'll experience what I'm talking about.
PS – Wakefield Productions also creates videos for special events, commercials for businesses and non-profits, music videos, book trailers, and short documentaries.