Today is the last day of 2011. Over the past few days, I've read many people's reflections on their year (on Facebook and Twitter) and it has prompted me to reflect on my year. So here are the top 10 themes that have surfaced for me from this past year.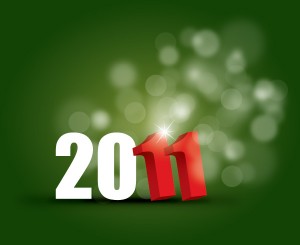 1/ The Year of Parenting Preparation
Olive and I found out that we were going to be parents in March at 3am in the morning. As I was fast asleep, I heard my wife whisper, "Are you awake? (pause) You're going to be a dad!" I suddenly woke up and responded, "How do you know at 3am in the morning?!?" It took us a while to fall asleep after that (for the full story, go here). Over the next 9 months, we read lots of books and articles, took a pre-natal class, found a multitude of baby resources, peppered other parents many questions, and slept as much as we could. We wondered if our baby's generation would grow up with this life broadcasted to the world via blogs, social media, youtube, etc. (read Olive's blog post on this). We even took a babymoon to Honolulu, to do some travelling before parenting. And we did a lot of waiting.
2/ The Year of the Hospital
It seemed like we spent a lot of time at the hospital this year. My grandfather had two life-threatening strokes (in the spring and in the fall). The doctors thought he would not survive. 3 days after the first stroke, our small group surprised us by coming to the hospital and praying for my grandpa. The next day he started breathing on his own and slowly recovering. He is better, though not well enough to go home. In June, my youngest aunt (Alice) suddenly died from cancer. It was a shock to the family and we are still grieving the loss. And of course, we were at the hospital when Alena was born.
3/ The Year of Weddings and Babies
So many of our friends got married this year. We received the most number of invitations we've ever gotten (18). Unfortunately we were not able to make it to many of them. Two of my cousins got married. It was my first (and second) time being a groomsman for Sam and for Gideon. Lots of people had babies this year too (at least 16). 4 out of the 5 couples in our small group will give birth within a year. And of course, we had our baby on Dec 6th. Here are some reflections from Olive when Alena turned one week and two weeks. And here are photos and videos of this cute bundle of joy. Lots to celebrate this year!!
4/ The Year of the Blog
Having a baby prompted Olive and I to do many of the things that we've been putting off. For Olive, it was putting together our wedding photo album (3 years after the fact). For me, it was launching our website (www.timandolive.com) in which we compiled Olive's 3 blogs and my 2 blogs together. For our top 10 most read blog posts of the year, go here.
5/ The Year of Sports in Vancouver
2011 was an exciting year to be a Vancouver sports fan. With the Canucks making it to game 7 of the NHL playofffs, the BC Lions winning the Grey Cup, and even the Vancouver Canadians winning the NorthWest League (I just found out about this today, haha), there was much to cheer about. Though the Canucks' loss was disappointing, I believe their team this year is even better than last year. We even announced that Olive was pregnant to our small group with the help of a Canucks t-shirt (see photo here). Olive surprised me for my birthday with Canucks tickets, and my brother took me to see the Canucks in round 1 of the playoffs.
6/ The Year of the Sabbatical
Olive and I were blessed to be able to take a 1-month sabbatical this past summer. Our friends generously lent us their place in Victoria, and we spent mid-June to mid-July there. Our Sabbatical gave us a chance to take a step back from life, reflect, ponder, read, listen to God, spend time with each other, and rest. It was a marvelous time. For me, God helped me to understand myself better during this time, and articulate my calling in life. This time allowed me to have the courage to purposefully take steps in a new direction in life. I am very excited about the future.
7/ The Year of Social Media
This year I fully engaged into social media. In the past, I limited my interaction to Facebook. Now I have added Twitter, Google Plus, and LinkedIn. Social Media has allowed me to interact with a vast number of people that I would not normally interact with. I have learned much through following very interesting people on Twitter, kept up with the lives of people important to us on Facebook, and had conversations with experts in Business as Mission and Social Enterprise on LinkedIn. As for Google+, I'm not sure what exactly I can do with this yet.
8/ The Year of Social Enterprise
This year I've become very interested in Social Enterprise. Social Enterprises are for-profit businesses that do good (like a non-profit) at the same time. It is a growing trend among the younger generation. Just Work and TOMS are a few examples of social enterprises. I started researching and writing about using business for good and to glorify God in the Fall, and even wrote a paper on the subject. One of these days in the future, I'd like to start my own social enterprise.
9/ The Year of Counselling
This year I've been to the most counselling I've ever been to in my entire life. I have a lot of issues to work through, and instead of avoiding them (like I usually do), I decided to face them head on and attempt to deal with them. Counselling has been very helpful for me and allowed me to discover some of the root issues in my life. One of the things I started working through this year was my depression (here is my blog post about this).
10/ The Year of 30
Both Olive and I turned 30 this year, and celebrated it in very different ways. I threw a 30-hour party when I turned 30. Olive had a quiet dinner celebration with family and wrote an open letter to her parents. During our Sabbatical, we had a chance to reflect on our 20s and eventually started a blog series about the major decisions we've made over the past ten years. Olive's blog series is entitled "Finding My Voice: A retrospective on defining decisions in my 20s" and my blog series is entitled "Defining Decisions: Life-shaping choices I made in my 20s". We have just started writing these series', so look out for more blog posts in the new year.
Reflecting on the year has reminded me of how grateful I am for all the God has given me and my family.
What things are you grateful for this past year?